I had quite the day from Monday; waking up in the morning ready for San Francisco/ Oakland and heading home late at night. As Jane Bennet, from 1995 Pride and Prejudice, would have described a small trip as, "diverging." An hour drive is way different from the environment I'm used to.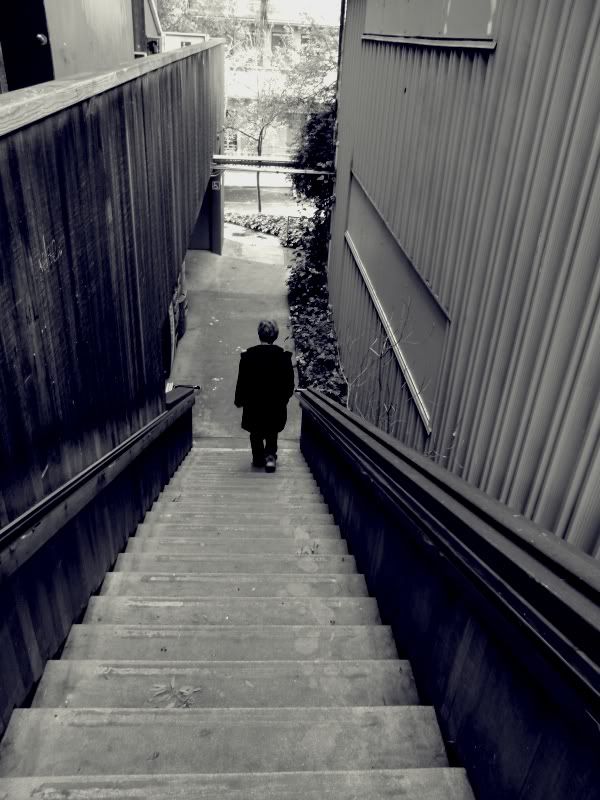 My boyfriend in an exploration at California College of Arts in Oakland.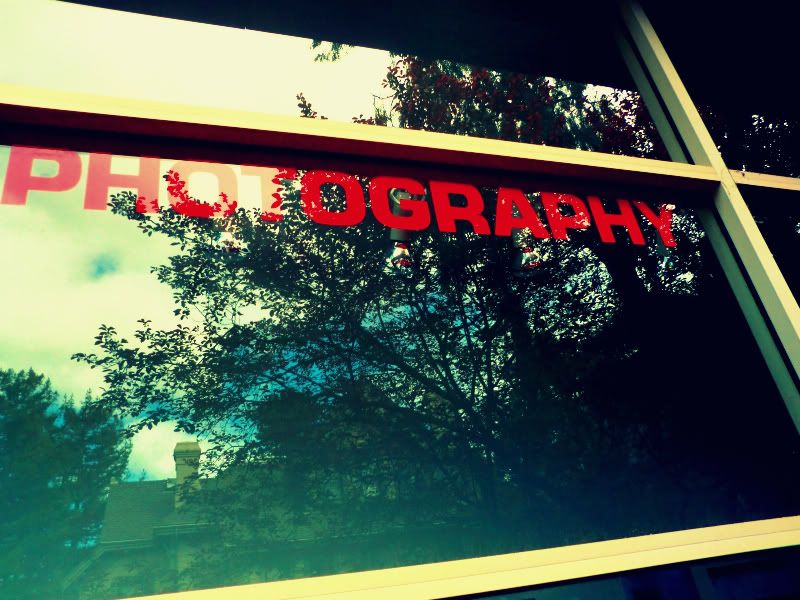 Although, I am not the one transferring to a College; I was too, curious about the campus in Oakland. It would be nice if ALL of their dorms are available nearby for students.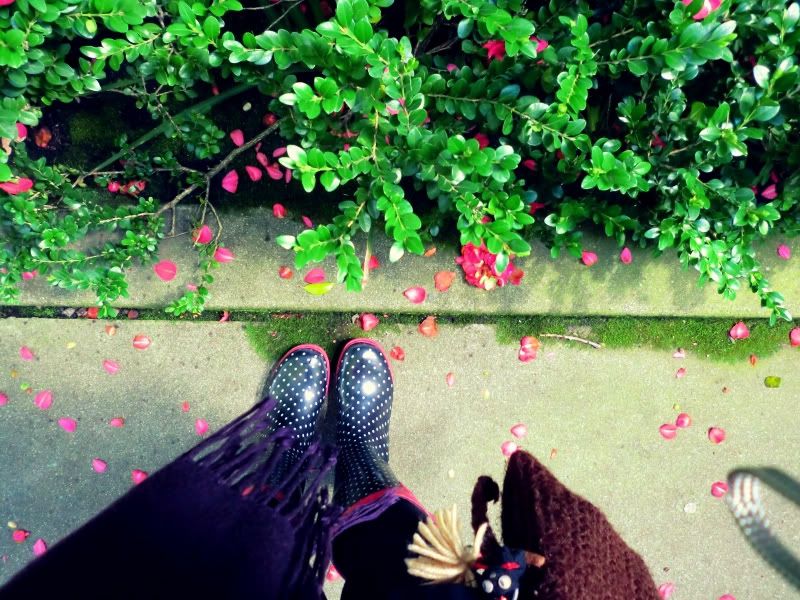 At such a lovely weather, I liked how mostly lush this place looked.
Sock Monkey posing in his hat and stunning bowtie!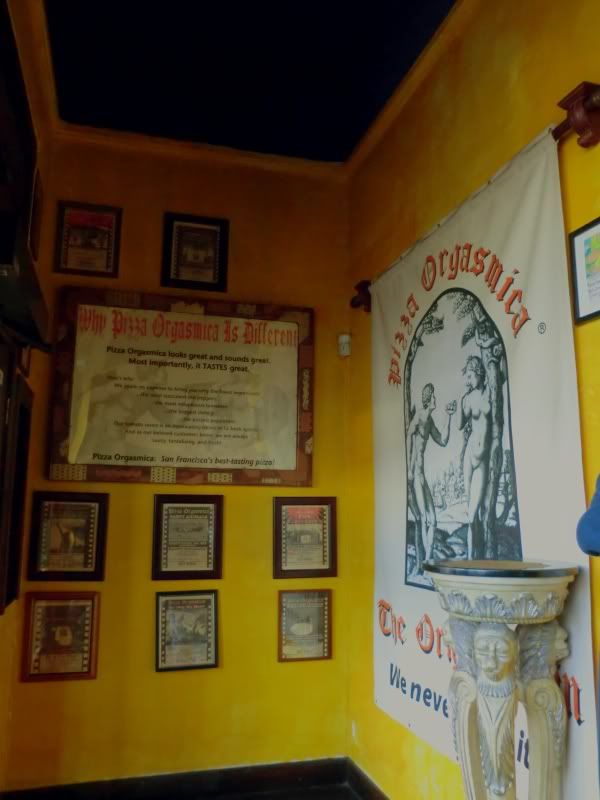 After an exploration regarding to CCA in Oakland, we head for a "non-Pizza Hut" pizza place in San Francisco. Best pizza I had so far.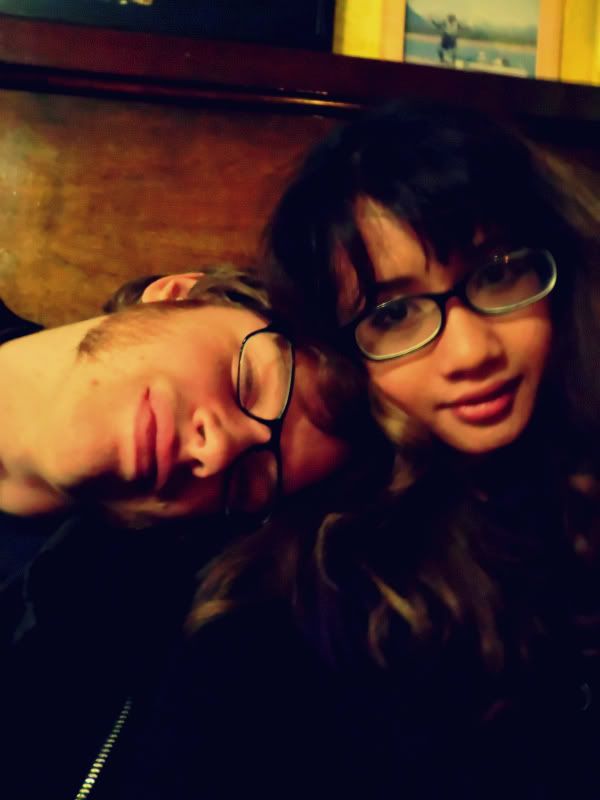 Adam-bear and I.
Ended in a house with musical people, met my boyfriend's two other friends. Also, refreshed ourselves up their rooftop.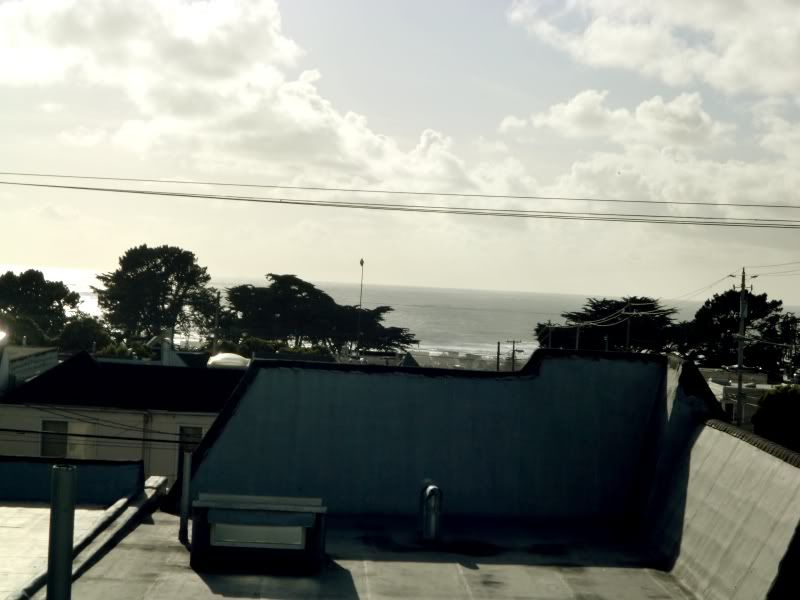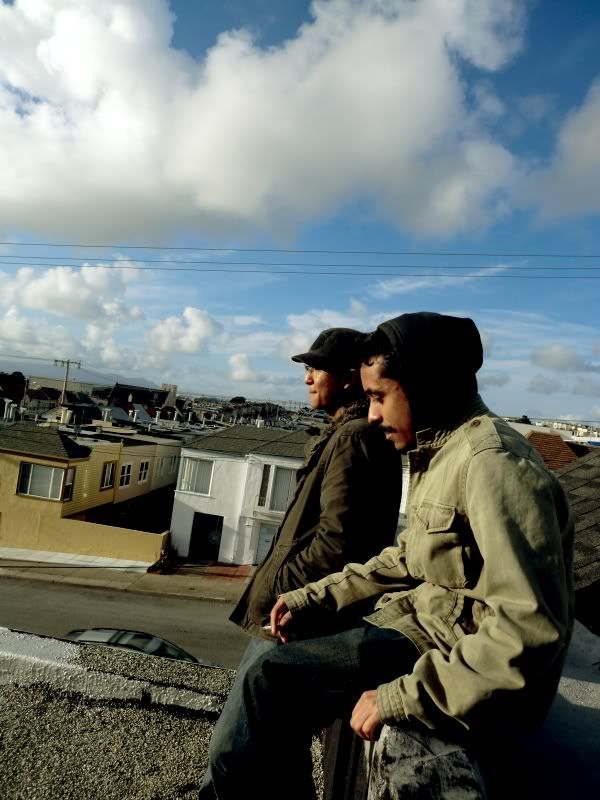 As the wind started to numb us out, we headed back down in their house for some more music. I even found amusement watching others on their Wii for Super Mario Bros. Brawl. Though overall, my favorite was actually when I watched my Adam-bear played to an old Kirby game. :3