I'm pretty much excited for summer now that I'm planning to find more time to "rest" my mind out. Looking forward to personal projects, photography, hangouts, and longer naps. As for the timing, more strolls in flowery bushes for me! I guess few minutes of garden strolling is better than none!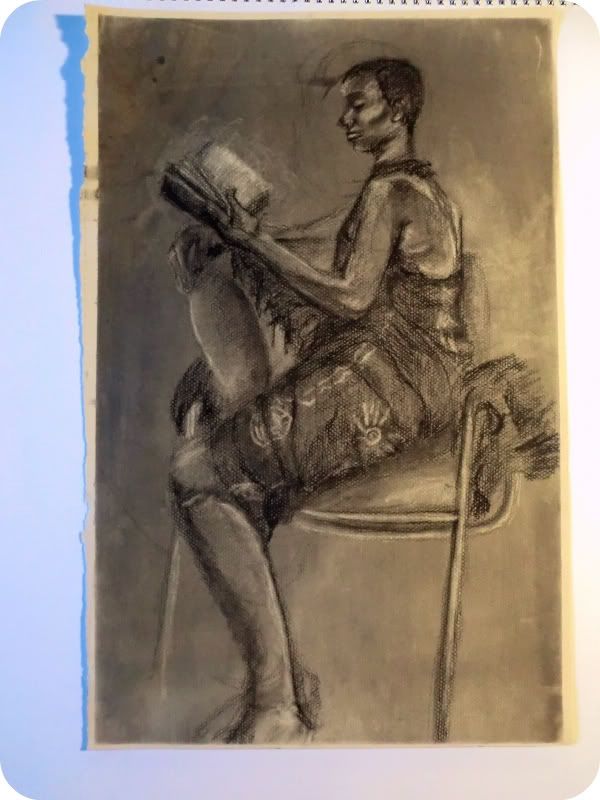 So I've been taking a figure drawing course this season, and I have one more day to go! Figure drawing class was mind enlightening for me. I learned more techniques and picked up more explorations. I still need to practice my gestural drawings. >.< Otherwise, I enjoyed drawing those clothed models above...especially with some of those ambiguous patterns on the woman's dress and the man's sarong. I'm hoping to repeat this course in fall.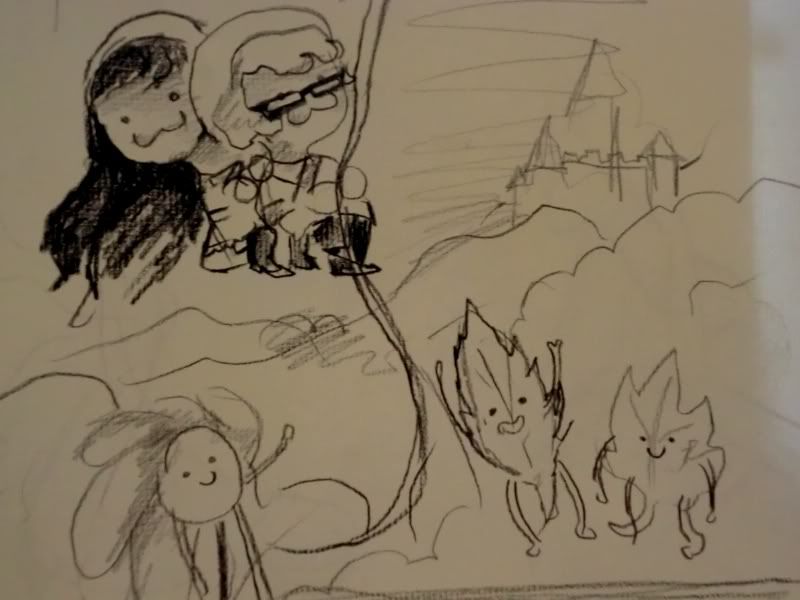 And I will refuse to stop my messy, childish imagination for my cartoon drawing.